Are you looking for 4x4 Tyres for your vehicle?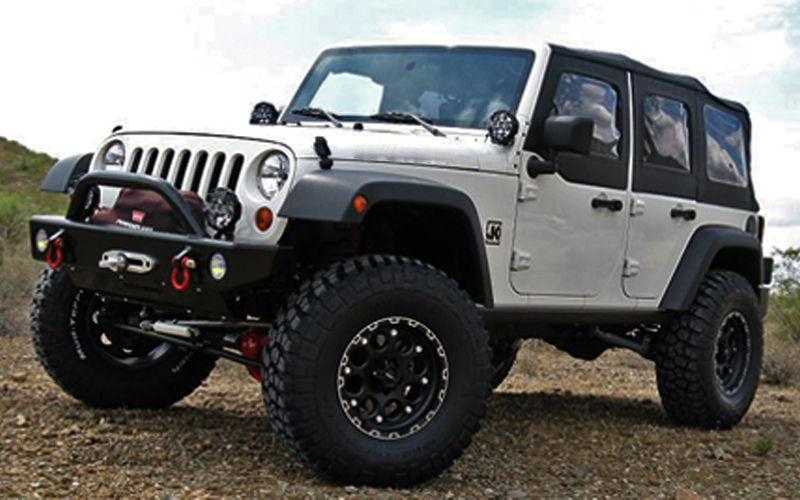 As a general rule of thumb, being a driver, you would want to invest in 4x4 Tyres, which are long-lasting and high on performance. Unfortunately, due to lack of time or adequate knowledge, drivers continue to use worn-out or incompatible tyres. The use of such tyres leads to higher fuel consumption, minimising the life of the tyre and, thereby, leading to an unsafe environment. To avoid getting stuck on the road, drive down to Vicky Tyres. Here, our tyre experts offer the best of tyre care possible under your budget.
The primary difference between a regular car tyre and a 4x4 tyre is the latter's versatility and purpose. Standard tyres are engineered for tarmac roads to maintain traction. 4x4 tyres are different from standard car tyres by priming their design for off-road conditions such as grass, snow, mud, and dirt. Though the difference may be subtle, it cannot stay hidden from the eyes of an expert technician. Therefore, it is important to have your car regularly taken to the garage for thorough checks.
The main types of 4x4 tyres Handsworth are off-road tyres, on-road tyres, and all-terrain tyres. The advantage with these tyres is that they are built to last longer on the road, consist of larger tread depths, and are excellent for off-road use as well. They offer an ideal balance for off-road and on-road purposes, though there is no specialisation in either of them.
It has been observed that the tread of 4x4 tyres has deeper treads and contains larger gaps between the tread compared to a standard tyre. Their tread design helps to maintain traction in adverse conditions by ensuring that enough rubber remains in contact with the surface of the road. 4x4, being high-performance tyres, drivers must keep a close eye on their wear and tear. As driving on a worn-out or damaged tyre endangers road safety, we are sure you would not want to risk your life or that of your fellow passengers.
For drivers who value performance, 4x4 tyres are an ideal match. However, it is equally important to keep them running in good condition. Ideally, drivers can inspect the tyres for wear and tear on their own. Or, to be doubly sure, they must visit expert technicians who can thoroughly check tyre health and recommend timely repair, replacement, or fittings.
One of the highly recommended destinations for your vehicle's tyres is the Vicky Tyres. We have a team of expert technicians, who not only understand the requirements of your 4x4 tyres better but can ably fix them. With a little timely care and attention, your 4x4 Tyres Handsworth will never fail you. Get your vehicle to our service station to know more.