Are you looking for Run Flat Tyres for your vehicle?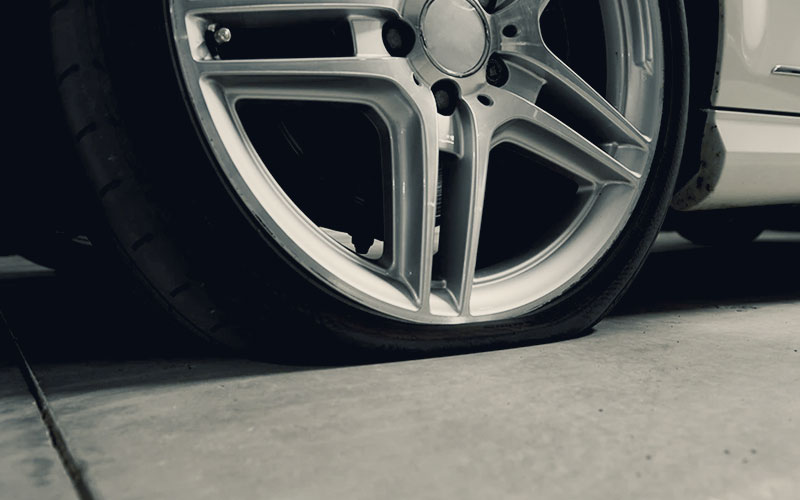 Today's major tyre conglomerates are all about providing the best technology to drivers. Adhering to the philosophy of providing car owners with a 'safe and pleasant driving experience' in each city of the globe, ruling tyre manufacturers have come up with various innovations to prioritise road safety.
One of the most successful tyres developed in this field is the run-flat tyre. So, if you are looking to secure your car from bogging down with a puncture, we at Vicky Tyres in Handsworth can help you with our collection. We offer the best range from top manufacturers like Bridgestone, Michelin, Pirelli, Dunlop, etc. at affordable prices. You can even check our assortment of these models from winning brands on our website and order your run flat Tyres Handsworth online.
What's behind run-flat tyres?
Run-flat tyres are one of the most used tyres in history. The ability to provide drivers with safety even after a sudden depletion of tyre pressure has made major tyre manufacturers take this technology to near perfection.
The speciality of run-flats is that even after it gets punctured, it will allow a driver to drive his car for up to 50 miles without any major issue. Drivers are advised not to accelerate above 50mph, as these tyres are not made to handle high speeds or long distances.
Run-flat tyres mainly use two systems –
Self-Supporting system: The self-supporting system uses reinforced sidewalls which continue to help a car run after a puncture. PremiumContact™ 6 from Continental is an excellent choice for run-flat tyres. Check out this range of Continental and more from Vicky Tyres in Handsworth
Support-ring system: This technology employs a ring of hard rubber (or Kevlar) inside tyres which can support the car's weight even after a puncture. For example - Bridgestone's CORGHI A4028
At Vicky Tyres, we sell a variety of run-flat tyres from your favourite brands. So give our service garage at Handsworth a visit, and we'll provide you with the best run flat tyres Handsworth which you won't find anywhere else. You can also order the latest collection of run-flat tyres online from the web store.