Are you looking for Engine Diagnostics for your vehicle?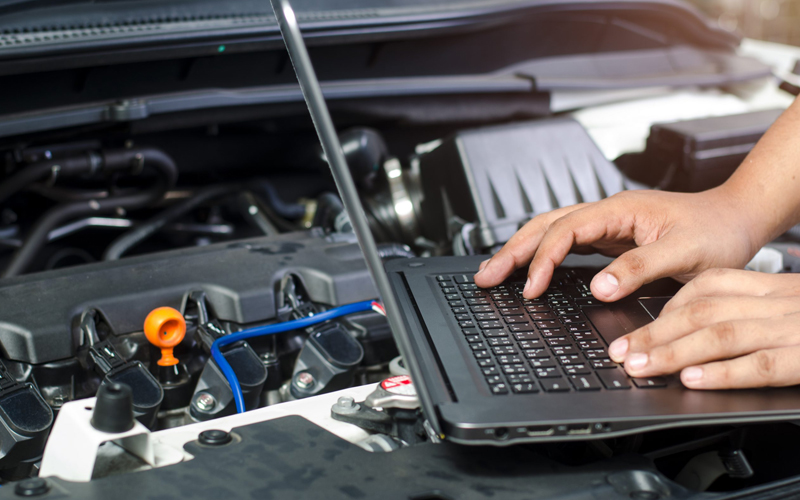 Engine diagnostic allows you to identify the underlying issues in your vehicle at an early stage and avoid the odds of sudden car breakdown. In addition, a routine engine diagnostic service supports uncompromised driving safety and a comfortable driving experience every time you start your car.
Vicky Tyres is a reliable automobile workshop providing prompt and accurate engine diagnostic service Handsworth at a competitive rate. Our experts have more than three decades of in-hand experience providing comprehensive assistance for all your automotive needs, including engine diagnostics.
About Our Engine Diagnostics Handsworth
During our engine diagnostic service, our experts tap into the car's OBD port using a technologically advanced scanner in order to read and analyse any error codes. By doing this, they can locate the area of issue and so can offer prompt and accurate results.
Here are some of the checks covered under our engine diagnostic service Handsworth:
Steering System Check
Engine RPM Level Check
Air-Con Inspection
Brake Inspection
ABS Check and more
Further, if any repairs are needed, we use superior-quality tools and OE-grade spares for the repair and part replacement process to ensure the best results for our clients. Therefore, stop searching for "engine diagnostic near me" and visit us without a second thought.
When Should You Visit Us For An Engine Diagnostic Service?
You should consider opting for engine diagnostics if you come across any of these symptoms:
The fuel economy of your vehicle lowers drastically
Accelerating property of your car reduces
Poor car handling performance
Check engine light turns on suddenly on your vehicle's dashboard
What Are The Benefits Of Opting For An Engine Diagnostic Service?
Opting for this service comes with several benefits, such as:
Helps your vehicle pass the MOT in one go
Improves the car's engine performance
Ensures all the essential components are in the best shape
Ensures better resale value of the car
Hence, book an appointment with us without hesitation. We will efficiently conduct the engine diagnostic service thoroughly and inspect the relevant components. We will then inform you and show you the issue, so you can make an informed decision.
If you have any questions about this or any of our other services, just come to see us. Our automobile workshop is located at Chapel St, Handsworth, Birmingham, B21 0PA.
You can certainly also call us on 0121 515 4575 or send us an email at vickytyres@hotmail.co.uk.
A member of our team will be happy to asist.