Are you looking for Suspension for your vehicle?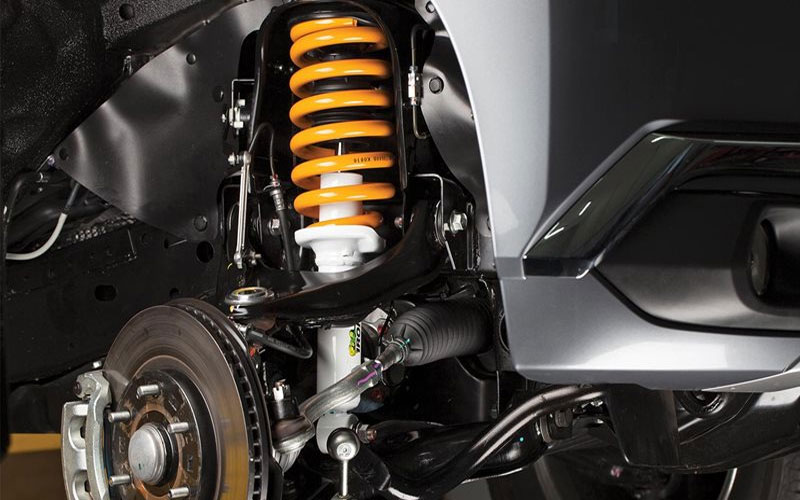 The suspension system of your vehicle is primarily responsible to ensure you a smooth and safe ride. It is a complex assortment of smaller parts such as struts, shocks and dampers which work in unison and absorb much of the impact of the road.
Any problem with the suspension has multiple adverse effects on your drivability as well the physical condition of your car. Bring your vehicle to Vicky Tyres Handsworth We are a professional automobile workshop specialising in complex automotive repairs including suspension repair Handsworth
Suspension malfunction is one of the most common issues faced by a majority of the motorists in the UK. According to studies, more than 70% of all cars have suspension issues ranging from mild to severe. As a car owner, you cannot take it lightly and refer to professional perusal at the slightest sign of trouble.
Signs of suspension malfunction
Admittedly, suspension issues aren't the easiest to diagnose. Its symptoms are often slow to manifest and in most cases, the damage is already done by the time the average motorist takes proper notice.
There are some tell-tale signs that you must keep a keen eye on and take your car to a garage for suspension repair Handsworth immediately on noticing those.
Wheel alignment
Wheel misalignment is the most common and surest sign of suspension issues. Almost every car faces this issue at some point or another. The process of rectification of misaligned wheels necessitates the use of advanced equipment and professional expertise, both of which are available at Vicky Tyres.
Constant pull and tendency to body roll
Another classic sign of suspension malfunction is your vehicle's tendency to pull to a particular side and body roll during steep turns. It indicates that the suspension system is not being able to balance the load of the car properly. It may turn out to be a potentially dangerous issue, especially at breakneck motorway speeds.
Incessant vibrations
If the ride comfort of your car has gone down drastically off late, it might be the right time for a suspension repair Handsworth You may notice vibrations through the floorboard, and feel every bump of the road.
Get suspension issues resolved today
Bring your car to our garage for suspension repair Handsworth immediately once you notice these issues. Our experienced technicians will get to the bottom of the problem and take appropriate corrective measures.
Rest assured, whatever your automobile issue, Vicky Tyres is here to take care of it.