Are you looking for Winter Tyres for your vehicle?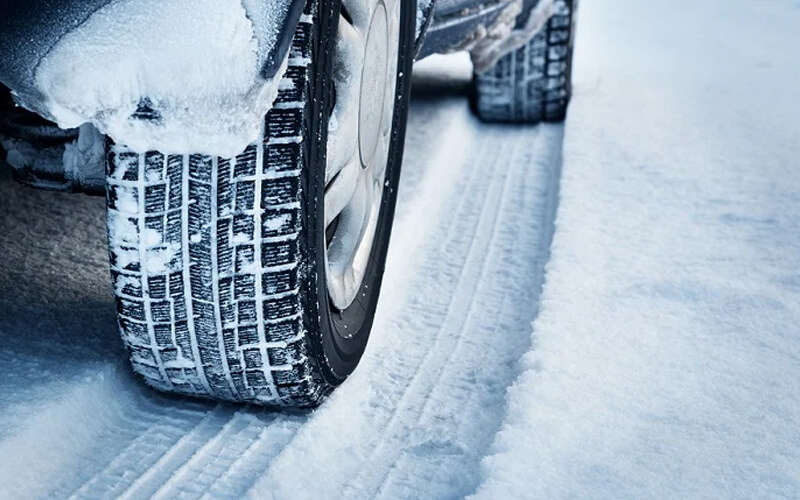 Are you unable to go for a ride in Handsworth because of the accumulation of heavy snow on the roads? Well, it may be because you are still using ordinary summer tyres. While these tyres provide exceptional driving experience during summer times, these become more or less useless when the temperature falls below 7 degreesC, or it starts snowing. Then your tyres need to come with better grip, more rubber & optimised tread pattern.
We, at Vicky Tyres in Handsworth, can assist you with that; sporting a huge collection of snow car tyres or winter tyres Handsworth from leading brands like Continental, Dunlop, Michelin and others. We can solve your winter driving issues like a genie in a lamp!
The advantage of winter tyres -
Winter tyres like Continental's WinterContact™ TS 860 Sand Dunlop's WINTER SPORT 5 SUV come with superior tread patterns which offer extra grip, far more than regular car tyres. Additionally, they have rugged contact patches with a high density of sipes, which help in the easy dissipation of water. This prevents the chance of aquaplaning and thus reduces potential roadside hazards.
Today, tyre manufacturers around the world use various technologies for winter tyres that come with superior gripping, improved traction, hydroplaning resistant, exceptional wet gripping and low rolling resistance.
You can check out the range of winter car tyres at Handsworth Vicky Tyres in Handsworth. We stock almost every major brand of tyres, and offer affordable prices on all our products.
How to pick your winter tyres?
Are you considering buying your winter tyres Handsworth? Well, let our experts give you some invaluable tips –
Tip 1- While purchasing your snow car tyres, first check your driver's manual and pick the correct size tyre for your car.
Tip 2- When it comes to winter tyres, the tread pattern is everything. So make sure your tyres tread depth is a minimum of 1.66 mm; best if you can pick a tyre with 4mm depth.
Tip 3- Go for a softer tread compound while picking your winter tyres Handsworth online. The softer ones will last you about three winters.
Tip 4- Studded tyres are your solution if you wish to travel over frosty roads with adverse temperature conditions; we recommend that you use these types of tyres if you are looking for something more adventurous.
All in all, if you require assistance, experts at Handsworth Vicky Tyres can help you select the best winter tyre for your vehicle. Just visit us in Handsworth, and we'll promise you a worthy buy!