Are you looking for Winter Check for your vehicle?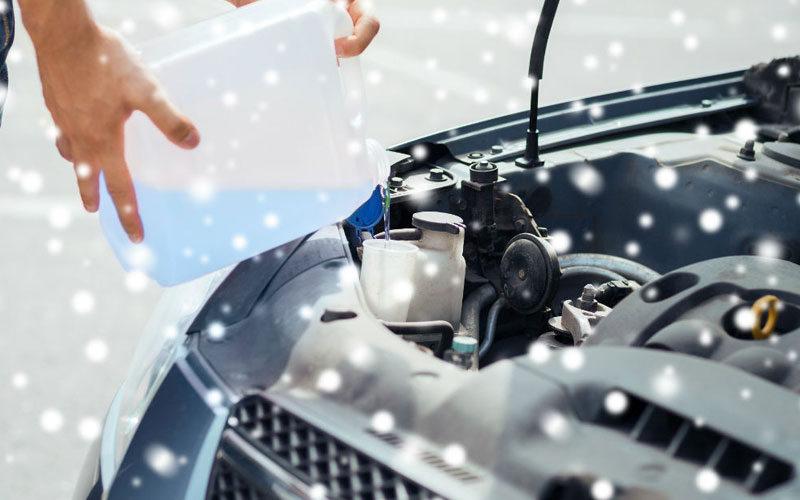 Vicky Tyres - We make your car fit for the winter season!
Safety while driving is especially important in the dark season! Therefore, you should already prepare your vehicle in autumn for black ice, permafrost and snowfall to make sure you will safely come through the winter. Vicky Tyres recommends a thorough winter service, which makes your vehicle fit for the cold season.
Vicky Tyres: Winter check service around your vehicle
Special services that are particularly in demand in autumn include battery testing, lighting, warning signals and indicators, brake system, brake pads and brake fluid and the condition of your vehicle's tyres.
Your Vicky Tyres also takes care of regular tyre pressure checks, makes sure your car's windshield wipers work properly, and the washer system (including frost-proof windscreen wiper water) is intact. We also check the door locks and lock cylinders.
Of course, our services also include the check of lights, because their proper functioning is particularly important in winter. Therefore, the winter service also includes the check of the brake- and tail lights, as well as the low and high beam. We also look at the adjustment of the headlights. If this is not correct, it may happen that you do not properly perceive your surroundings or dazzle oncoming drivers.
Battery test for a good start
Our experts at the Vicky Tyres also takes care of the condition of your car's battery. This is especially important if there are occasional problems with starting during the autumn. In the winter season, the battery has to work even harder, because the heating and light is being used for more extended periods. So it could happen that the car will not start on a cold morning. Therefore you should get your car's battery checked from time to time. You should always carry a starter cable in the car, especially in winter. Our experts can show you what to do with it in an emergency.
What we also do to make sure your vehicle is fit for the winter season is adequate frost protection of the cooling water and the inspection of the oil tank.
But Vicky Tyres Handsworth is not only the right contact when it comes to the optimal winter check Handsworth of your vehicle. Here you will also find services such as repairs, inspections/services or MOT.
Any questions? Just ask.
Call us on 0121 515 4575
Send us a message via our website
Or come to see us directly in our workshop in Handsworth.