Are you looking for Tyre Repairs for your vehicle?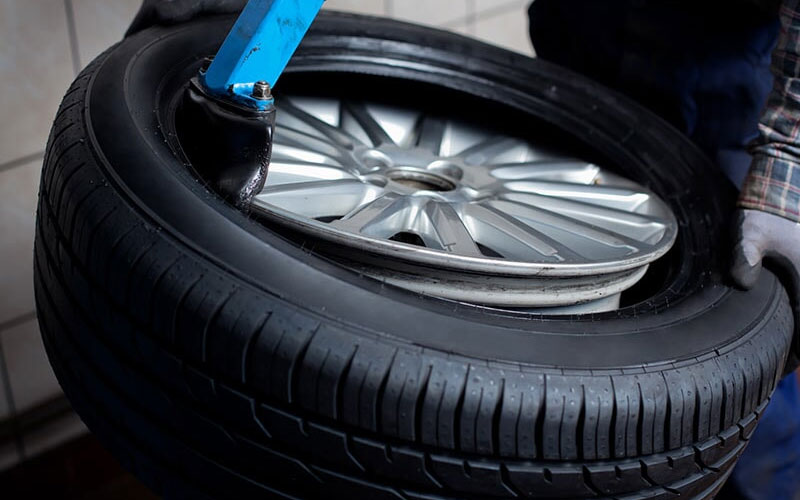 Are you looking for "tyre repairs near me"?
Well, we have got you covered!
We, Vicky Tyres, offer reliable services of tyre repair Handsworth at an affordable rate. Our technicians strictly follow the legal guidelines related to tyre repairs and conduct a detailed inspection before conducting this service. Furthermore, we use best-in-class equipment and material to carry out the service and ensure no other components get damaged while doing so.
Therefore, visit us and address all your car tyre-related issues with us. Repairing them will help you avoid the tyre replacement costs down the line in case of minor damages!
Parameters We Check Before Conducting A Tyre Repair
Note: It is not possible to conduct repairs for all types of tyre damages.
Therefore, before conducting a tyre repair, we check several parameters, such as:
Tread depth of the tyre should be at least 1.6mm (the legal minimum).
The tyres should not have any cracks or cords showing.
Tyres should not have any sidewall bulges.
If the tyre is punctured, the damaged area should not be more than 6mm.
The main treads should not have any damage or cracks.
The sidewall of the tyres should not have any cuts.
Only when car tyre passes all these parameters, we will conduct a tyre repair Handsworth. Else, we suggest you opt for a tyre replacement.
Tyre Repair Procedure We Follow
Depending on the nature and the extent of damage, we follow one of the three tyre repairing processes explained below:
Plugging
During this process, the experts will not unmount the car's tyre. Instead, they will insert and attach a piece of rubber with an adhesive in the damaged area. When the tyre rolls and there is a heat build-up, this adhesive will vulcanise, turning it into a seal.
Patching
First, we will unmount your car's tyre and insert a leather patch with an adhesive in the damaged area. This adhesive vulcanises into a permanent seal because of heat build-up during tyre rolling.
Plug & Patch
We will unmount your cars' tyre and insert an adhesive coated rubber patch with a leather tail in the damaged area. Following this, we use the tail-like end for threading the damaged area and plug properly.
Sounds good?
Then, wait no more and visit us at Chapel St, Handsworth, Birmingham, B21 0PA for safe tyre repairs.
If you have further queries, please feel free to call us on 0121 515 4575 or write to us at vickytyres@hotmail.co.uk.