Are you looking for Car Servicing for your vehicle?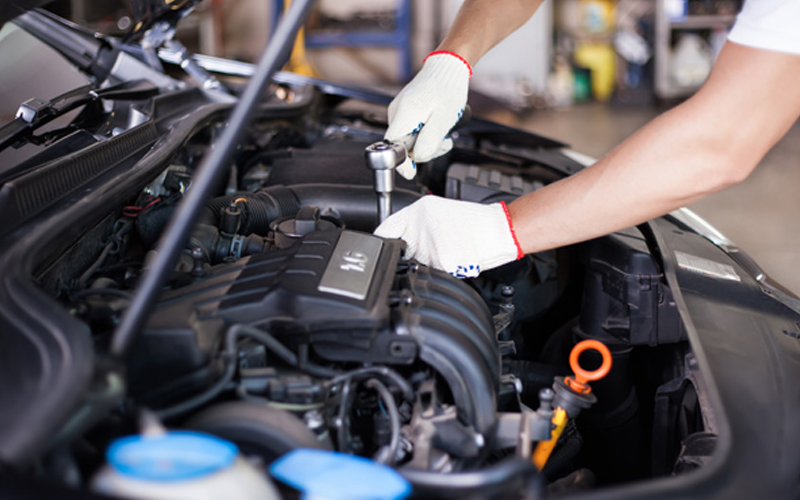 Routine car servicing is essential for maintaining optimal vehicle performance and engine health. At Vicky Tyres, we offer interim and full car servicing Handsworth for every vehicle make and model at an affordable rate.
What Does Our Car Service Entail?
Interim Car Servicing
You should consider opting for an interim car service once every six months or after driving 6,000 miles, whichever comes first. During our interim car service Handsworth, our experts conduct a thorough check of 50 components, including:
Tyres
Coolant levels
Electrical components
Windscreen wipers
Engine oil levels and many more
Oil change
Oil filter change
Full Car Servicing
You should take for vehicle for full car servicing after 12,000 miles or once every 12 months, whichever comes earlier. We conduct 77 checks during our full car servicing, which includes all the checks of an interim car servicing and other components, such as:
Exhaust: Our technicians check the condition of your car's exhaust system and the emission levels. If required, they offer cost-effective replacements with OE-grade spares.
Batteries: The experts thoroughly inspect the car battery system, cables, terminals and wires to identify the cause of recurring issues and provide the best possible solution.
Steering and Suspension Check: We conduct a detailed inspection of the components of the steering column, and in case we find any issues, we offer prompt replacement solutions with OE-grade spares.
Apart from all the above-mentioned checks, our full car servicing Handsworth also includes the inspection of:
Engine
Coolant And Hydraulic Fluid Levels
Driveshaft
Car Body Exterior, and more
Air filter change
Oil filter change
Pollen filter change
Engine oil change
Why Choose Vicky Tyres?
Here are several reasons why our customers choose us:
Our technicians are well-trained and stay updated with the latest innovations in the automobile industry.
We use OE-grade spares to replace damaged or worn-out car components.
We replace the car parts only after getting full consent from our clients.
Our primary aim is to ensure customer satisfaction, and we do not hesitate in covering extra miles to achieve the same.
We are always transparent with our pricing policies.
Our friendly team is always happy to help.
Hence, stop searching for "car servicing near me" and visit us.
We are located at Chapel St, Handsworth, Birmingham, B21 0PA.
Alternatively, you can call us on 0121 515 4575 if you have any questions or to get a quotation or write to us at vickytyres@hotmail.co.uk.