Are you looking for Summer Check for your vehicle?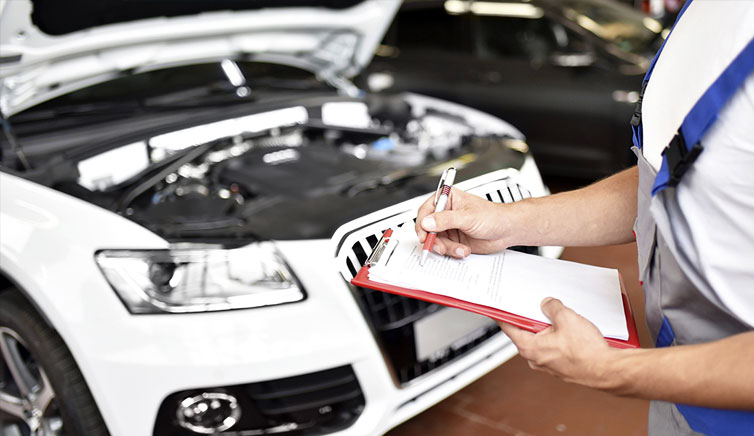 Summer is the best time to go out with your family on long drives and road trips. The cool night breeze makes it almost irresistible to take your car out along with your loved ones and make a moment to remember for a lifetime. But is your car ready for a comfortable and pleasing ride? Get your vehicle to us here at Vicky Tyres, and we will get it ready for you!
It is necessary because the winters may have made your car prone to little issues that might take the shape of bigger faults if not appropriately addressed. Our experts here will take care of these little things and get it repaired and maintained correctly.
Our summer checks include: Oil change
We know how vital the varied fluids and oils are for your vehicles. Oils are responsible for removing the garbage that gathers in the components of your car out and hence, should be exchanged from time to time. This will help your vehicle to reduce friction among the parts of various elements and result in lesser wearing. When you come to us, we change the engine oil for you and top up your brake fluids.
Coolant in your car
Along with the engine oil, engine coolants are also necessary for your vehicle to maintain its temperature. The engine gets heated pretty quickly in the summers, which might cause it to break down in the middle of nowhere. To avoid such situations, especially while you are with your family, bring your car to us, and we will refill the lost coolants.
Car batteries
The batteries of your vehicle tend to weaken significantly in the cold winters. The result may also carry its effects to the summers because it is much harder than the winters on your car batteries due to the temperature extremes they have to face. This may also cause your car to be left stranded on the side of a highway. So get your car batteries checked here at Vicky Tyres.
Air conditioner
One of the most essential things to ensure your comfort while driving in the hot sunny days is the air conditioner of your car. Over time, the compressor of your A/C could get weak, or the refrigerant can seep out due to some reason. This may lead to improper functioning of your air conditioner. And you know how it feels to be a car without proper air conditioning! We fix it all.
Tyres
If you are using winter tyres, you have to get them changed for summer tyre for better performance and comfort. Winter tyres are specially designed to cater to the winter safety issues and perform poorly in the summers. Also, get your tyre pressure checked with us as the weather changes dramatically, leading to a change in the tyre pressures.
Brakes
Last but certainly not least, we tend to your vehicle's brakes. Constant use of brakes in the winters to maintain control and safety on the ice laden roads poses an enormous strain on your brakes. The brake linings, in this case, get worn out and hence, need replacement. Safety comes first; everything else falls in the line of priority later when you are on the road. So bring your vehicle to us as soon as possible.
In case you want a summer check Handsworth before you go on your holidays, drive into our garage – Vicky Tyres. Our experts will get things done carefully, within minutes. To know more about how to make your vehicle ready for summers in Handsworth, give us a call.