Are you looking for Performance Tyres for your vehicle?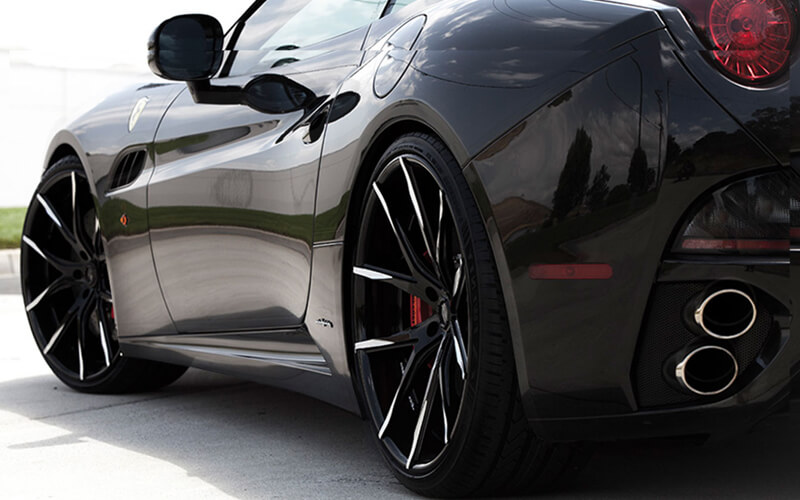 Designed for flexibility, comfort with maximum grip and manoeuvrability, these UHP or Ultra-high-performance tyres are made for the tarmac. Today the demand for these tyres has sky-rocketed in the global tyre market owing to their ability to endure the harshness of track racing and their exceptional quality. If you have a sports car in Handsworth, then don't waste your penny on buying regular car tyres. Instead, equip your vehicle with these specialised tyres to bring out the max performance of your car.
Major tyre tycoons like Bridgestone, Dunlop, Pirelli, Michelin, Hankook, etc. annually produce more than millions of UHP tyres and send them to a retailer like us in Handsworth. If you are looking for the ideal Performance Tyres Handsworth, we, at Vicky Tyres,can help you pick the best one for your vehicle depending on your choice of brand, and requirement.
What are the advantages of performance tyres?
High-performance tyre models offer riding expertise that cannot be rivalled by ordinary car tyres. Let's take a look at a few of them.
UHP tyres maximise the tyre performance and provide exceptional cornering capabilities for a more responsive ride.
UHP tyres facilitate safe driving, like for example - the Continental ExtremeContact Sport and Michelin Pilot Sport 4 Sis designed to tackle even the harshest of track conditions and offer riders a stiff, smooth ride.
Performance tyres are ideal if you're planning to go for a road trip or indulge in some quality driving. With unique tread patterns which are sleeker than ordinary profiles and deeper treads, these tyres help in channelling water out and prevent If you are looking for a set of brand new performance car tyres, you can check the range on our website while purchasing your car tyres online.
Few popular brands like Yokohama also use nylon overlays in their performance tyres to prevent the products from deteriorating when subjected to centrifugal forces while speeding.
Here are some of the Performance tyres Handsworth available at Vicky Tyres
Continental:
ContiCrossContact™ LX Sport
ContiSportContact™ 5
Michelin:
Pirelli:
Bridgestone:
Check all these ranges of performance tyres and more at Vicky Tyres in Handsworth. Whatever you require, our experts will assist you in finding the ideal car tyre for your vehicle. You can also check our collection on the website and purchase your Performance Tyres Handsworth online.