Are you looking for Brakes Service for your vehicle?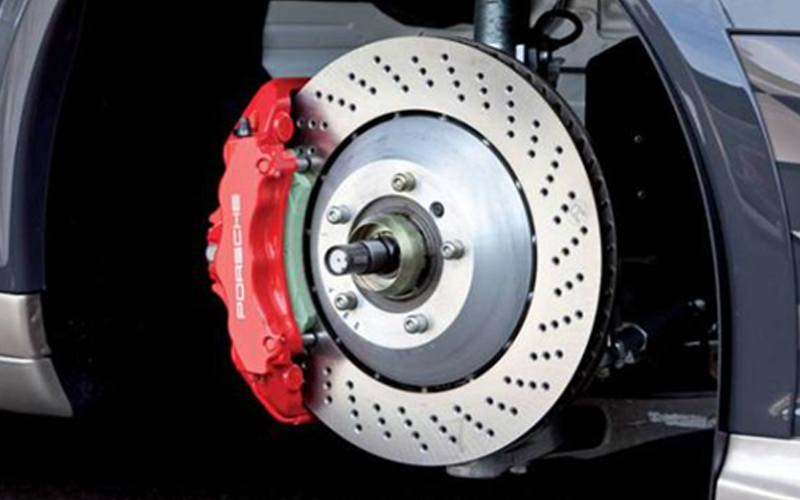 Advancement in technology hasn't only been made in designing better cars but also better parts for the car that would help the manufacturers enhance the performance even more. As much as one likes to be going at a high speed in cars, one has to stop eventually. And this stop would be better if it were you braking your car. Brakes are an important part of your car that ensures that you can stop your car no matter what the speed that you are driving at. However, you can't do so if you don't maintain your brakes.
Importance of Timely Maintenance
Brakes are used for slowing down and stopping a vehicle, whereas, doing so with worn-out brakes is not the same. When driving at a high speed, there is a possibility that worn-out brakes might not work as intended and have catastrophic results. We, at Vicky Tyres, know the importance of regular, timely, and proper maintenance. We ensure that our technicians put in every bit of their effort in solving all the issues that might be troubling our customers.
Possible Issues
Brakes are one of the most used parts in the car and they're obvious to wear off after some time. Different types of brakes face wearing in different parts. The traditional and disc brakes lose their braking capacity due to wearing on the brake pads, while drum brakes degrade due to wearing of their brake shoes. No matter what type of brake it is, our experts are well versed to deal with all of them. Regardless of their condition, our technicians are sure to provide you with solutions that would meet up not only with the safety aspect of your car, but yours as well. We ensure that we charge a very genuine price for our brake repair Handsworth services and not be a burden on the wallet of our customers.
Why Us?
We, at Vicky Tyres, train our technicians extensively to make sure that they are the best at their job. We make sure that with time our technicians become experts at providing excellent quality solutions as well as the best pieces of advice to our customers.
After all the hard work they put in for us, we feel that it is our responsibility to make their job easier for them. Therefore, we provide them with the latest machines that are available in the market along with the best products for them to use while providing the services they were trained for.
We care even more for our customers as we don't want it to be a one-time deal for us. We want to make sure that we deliver the best to whoever asks for assistance from us and make sure that we win their trust with our work quality. We don't want to be a burden on your wallet for once and forget you. Rather, we prefer charging genuinely for the best in class Brake Pad Replacement Handsworth services that we have to offer and make sure that the customer leaves our garage satisfied.