Are you looking for EU Tyre Label for your vehicle?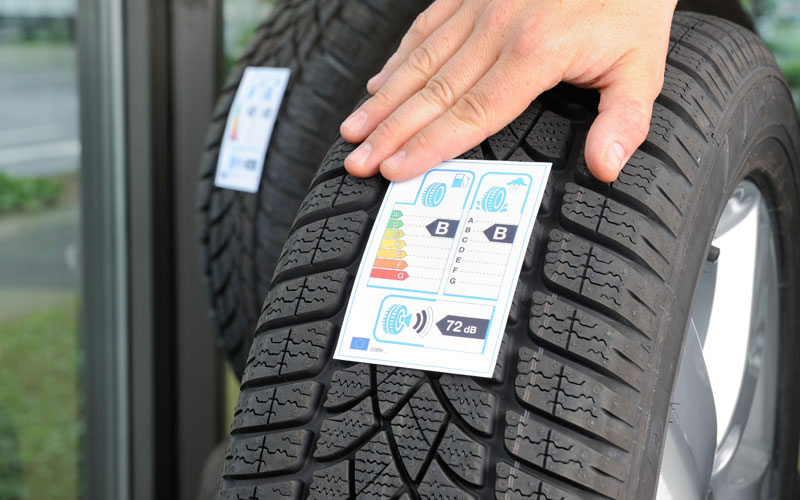 Since November 2012, every tyre in the UK comes with a new EU tyre label. You will notice that these labels are quite similar to energy efficiency labels when it comes to their presentation. It even features the grading system from A to G. These labels enable you to compare between different models and makes of tyres.
Vicky Tyres Handsworth stocks the broadest range of tyres for all sorts of vehicles. We are famous for providing authentic and quality tyres. Any tyre you buy from us comes with its proper EU tyre label attached. It reflects all relevant information regarding the tyre you wish to purchase.
Different ratings in EU Tyre Label
An EU Tyre Label primarily consists of three classifications:
Rolling resistance: It signifies the fuel efficiency of a set of tyres
Braking performance: Indicates the wet grip
Noise emission: Exterior noise produced by your car while driving.
Rolling resistance
Rolling resistance of a tyre is the energy lost during its movement. It impacts your car's CO2 emission and fuel consumption. If rolling resistance of a set of tyres is low, the energy lost is also less. Thus, the fuel economy of your vehicle improves, reducing CO2 emissions considerably.
The EU Tyre Label rates the rolling resistance with grades. The highest grade, 'A', signifies the lowest rolling resistance, thus the best fuel efficiency. Similarly, lowest grade 'G' shows the lowest performance regarding fuel economy. Whenever you buy tyres from Vicky Tyres, you should check out these ratings first. It will help you find the most fuel-efficient tyres for your vehicle.
Braking distance
This particular part of an EU tyre label shows an important aspect of tyre safety. Drivers who are concerned about their vehicle's safety should check out the braking distance ratings of a tyre. It indicates the grip of the tyre on wet roads. Similar to rolling resistance ratings, braking distance of the tyre is also rated in anA to G scale.
Noise Emission
An EU tyre label displays the exterior noise of a tyre in decibels. It is graphically represented with the help of three sound waves. Single sound wave indicates best noise performance. A quieter tyre is considered environmentally friendly.>
Visit Vicky Tyres to buy the best tyres in Handsworth with appropriate EU tyre label.